Our Strength
Because of our strong R&D / Technical Background, we have also started work on contract R&D and manufacturing organic chemicals and pharma intermediates under GMP Control. We also have hands-on-experience in special applications of ion-exchange resin technology as well as RO & ED technology, right from lab scale to commercial scale.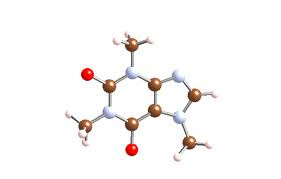 Our Strengths

With our strong R&D background, industrial experience and exposure to ion exchange resins, polymeric adsorbents, reverse osmosis and electro dialysis technologies, the principal mission of DEMI Specialty Chemicals & Co is to offering these systems and technology transfer to the customers and to offering them technical and economical solution in their processes.

Our job involves right from literature survey, lab trials and pilot trials to offering commercial plants by using IERs, RO and ED. We can offer following schemes which involve above technologies.

Separation, purification of racemic mixtures (to obtain l and d isomers in pure form).
Decolourization of various process and effluent streams.
Product/drug/antibiotic isolation and purification from fermentation broth.
Salt removal from various streams including food items such as milk whey.
Decalcification and demineralization of sugar juice.
Deacidification of organic compounds especially phenolic compounds.
Salt conversion.
Catalysis of various organic reactions.
Demineralization including DM plants and softeners.
We provide following services with our systems (which may vary from case-to-case):
Feasibility / lab studies.
Process development, scale-up, optimization and validation for new products/ processes.
Pilot study.
Custom design and engineering.
Qualification, installation and commissioning.
Start-up and training.
After sales services (maintenance contracts, spare parts etc.)